TAPA 2023 05-08 APR 2023 / Activities /
Special Activities
Activities
Special Activities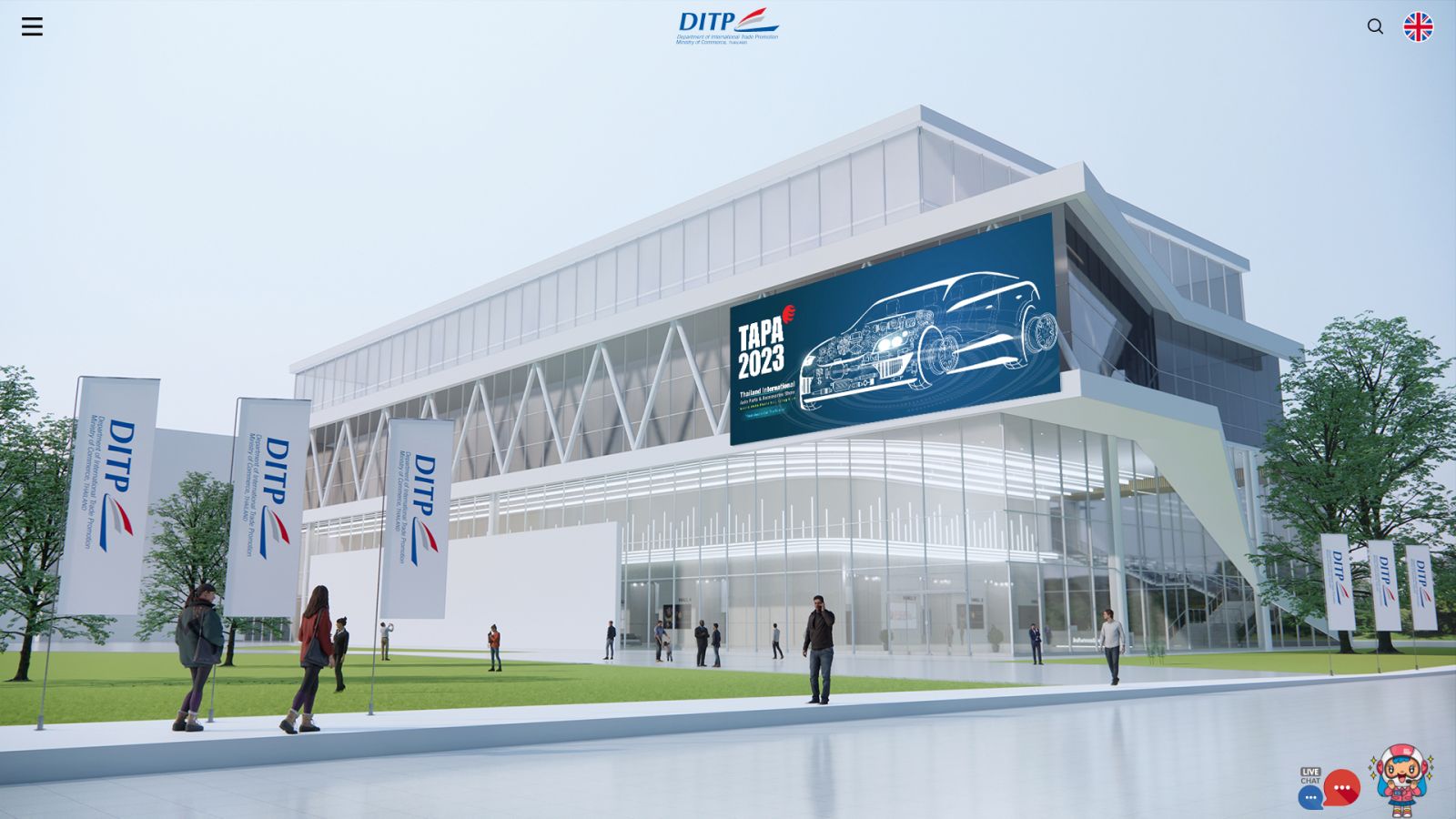 TAPA 2023 Change to sustainable green
TAPA – Virtual Trade Show (VTS), Organized by the Department of International Trade Promotion (DITP) Ministry of Commerce, Royal Thai Government. The show's theme, "World Auto Parts Sourcing Hub: Sustainable for the Future," highlights the implementation of highly efficient and eco-friendly, particularly sustainable technologies. This event reaffirms Thailand's position as a major global hub for the sourcing of automotive parts and accessories and provides an important platform for visitors interested in technology, new ideas, alternative energy, and high-quality automotive and accessories items.
For buyers who are unable to attend the live event in 2023, the online trade fair platform available through tapa2023.ditpvirtual.com is a key element. Tapa2023.ditpvirtual.com is a cutting-edge and user-friendly platform that enables participants to simply tour the exhibition booths and participate in online business matching as if you were at the actual event.
The Department of International Trade Promotion (DITP) launched the TAPA - Virtual Trade Show (VTS) to help Thai business owners to present their auto parts offerings to buyers worldwide. By using tapa2023.ditpvirtual.com, exhibitors had access to a virtual exhibition tour that will be available around-the-clock and featured 360-degree views of the products. During the event days, participants will have the opportunity to participate in a virtual online business match with leading Thai automotive parts suppliers via scheduled video meetings. The search and chat features will be accessible to all participants for a full 365 days.