Bangkok Gems & Jewelry Fair /
News & Update
News & Update
BGJF looks ahead to the jewelry production trends of 2022 and beyond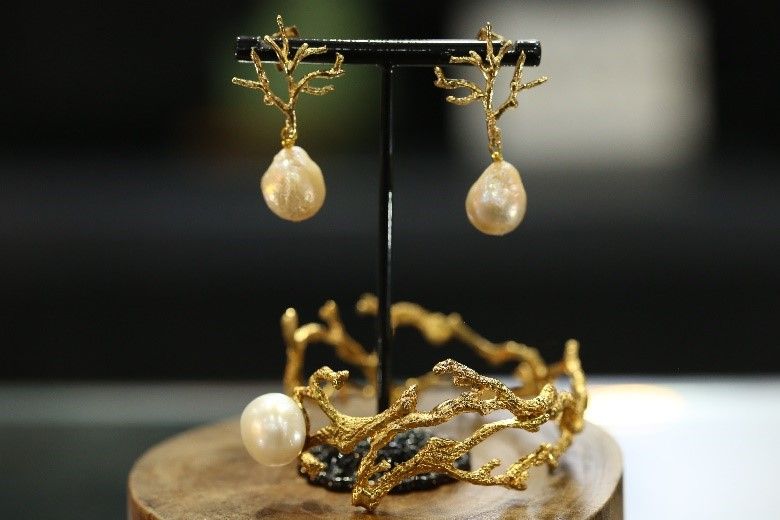 Credit: Nanique
When it comes to jewelry trends, earthy looks have taken on a whole new meaning. From tangled necklaces to rough cuts, more natural looks, simplicity, and ethics of gems and jewelry production have taken a new spotlight over the aesthetics of post-pandemic but new-normal jewelry trends of 2022.
Ever since the pandemic started, we've been confined to our homes, hospital beds, and virtual meetings. However, various jewelry outlets around the world have reported a rise in gems and jewelry sales. In 2022 and beyond, people will have more time to reflect about the future of the blue planet.
As the jewelry is in a consumer's hands for years or decades even after purchase, you may want those pieces to be right as gems and jewelry you own represent who you are. And of course, Bangkok Gems and Jewelry Fair is taking you to explore the latest trends of ethics, sustainability, and transparency.
Eco-Jewelry: jewelry of the modern world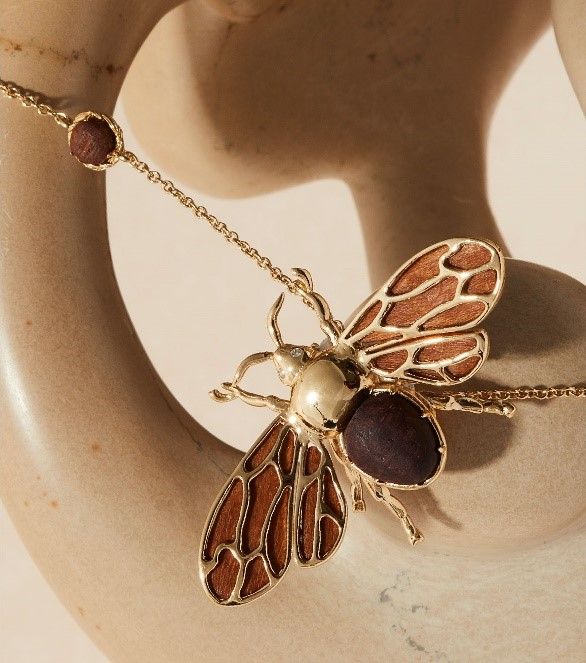 Credit: Vasa
It's not unusual today for consumers to shop for green or eco-friendly products using cloth bags, drive EVs, and prefer renewable energy. Environmentalism is 'in style' and companies who ventured into this new zone reportedly fare very well. To go green decades ago may sound like a dull idea, but the contemporary interest in all things 'eco-friendly' has never pervaded the mainstream like it does today.
Modern jewelry is not only confined to silver, gold, ruby or sapphires, but it also includes metals, semi-precious stones, and other materials like aluminum or zinc scraps, stained glasses, or cloth. Rather than using toxic materials made of plastic, resin, and acrylic to create jewelry and accessories, modern jewelers use materials that mother nature gives.
Apart from modern materials used in jewelry, mainstream jewelry packaging is made of synthetic materials like PU leather or plastic, which may not be 100% good for the thoughts if keeping the Earth clean and unpolluted is one of your concerns. More and more modern jewelers use packaging that contains recyclable or biodegradable materials, like recycled paper, biodegradable plastics, non-fossil materials, or Forest Stewardship Council (FSC)-certified paper.
Know your source
The tech behind lab-grown diamonds has made crucial advances in recent years, allowing companies to grow high-quality diamonds more rapidly with less cost. The reason behind it is that it takes more energy to extract an underground diamond from the depth of the Earth than it takes to create one above ground. Most importantly, the energy used in mining is generally fossil fuel versus renewable energy in the above-the-ground production. Lab-grown and conflict-free diamonds are a rapidly growing trend in the industry. Modern buyers are drawn to them, not only by price, but also by their transparency and by environmental reasons — creating less burden to the environment.
It is relatively easy to procure lab-grown diamonds and gemstones. Modern brands share information about their sourced precious stones and metals as they pass through the supply chain. Some even have the log of how this particular stone came to their possession, and to yours. Moreover, consumers can also make sure that precious stones or metals have really been sourced from conflict-free zones, generating as little burden to the environment as possible, and out of fair labor.
Olden is Golden
Clothing fashions go away in a matter of months, but well-cared fine jewelry can usually last longer than one's life. Some even become rarities with more value as they pass the test of time. In the early part of the Retro Modern Era, Hollywood-inspired pieces were colorful, bold and flamboyant, including large cocktail rings, bracelets, necklaces, pins, and charm bracelets. Gold became the metal of choice during and after WW2. And the interesting tip to know about owning vintage jewelry is that, with a high-quality piece, after 100 years of age it could turn into an antique piece, whose price tag could double when it is officially branded antique jewelry.
Be inspired, on-site and online
Discover the alternative solutions to gems and jewelry products at Bangkok Gems and Jewelry Fair — one of the most creative and most complete jewelry trade shows in Asia. You can find the best Thai and international jewelry designers, artisans, and manufacturers here with the latest innovations, trade negotiations, and business matching sessions available both online and on-site.
The upcoming virtual fair begins on 13-17 June 2022 at www.bgjf-vtf.com while the offline fair will take place later this year between 7-11 September at IMPACT Challenger Hall 1-3, IMPACT Muang Thong Thani, Bangkok. Sit back and stay tuned for the latest updates concerning the fair at www.bkkgems.com.